Chemical
Products & Services
Soaps • Cleansers • Dispensers • Programs
Dennis Food Service offers a full line of high-quality chemical and cleaning products to meet the many different needs of restaurants and foodservice operations.

We have

our own team

of dedicated Dennis Services specialists who install, optimize and maintain your cleaning and sanitation centers – saving you time, money and headache all while ensuring your restaurants' cleanliness is second to none.

SURFLEX
PINE CLEANER
ALL PURPOSE CLEANER
ITEM #2512 🌲
KITCHEN CARE PROGRAM

---

We want to be your partners in successfully fulfilling a very important responsibility. That responsibility is helping to insure people's health through professionally managed kitchen care programs.
We recognize the challenge of your job and we want to provide you with the kind of sanitation program that will, not only make your task more pleasant, but will insure high cleaning standards as well.
Together, we can build a partnership that surpasses industry standards in cleanliness and sanitation.
DOWNLOAD THE FLYER





Anderson & INTEGRA®
Just the right chemistry.™
DENNIS IS AN INTEGRA® PROGRAM DISTRIBUTOR
Whether you're a restaurant, convenience store, school, grocery store, healthcare practice, hotel or motel there is an INTEGRA® Program solution for your business or organization.
Our selection of INTEGRA® cleaning products includes kitchen cleaners and sanitizers, commercial degreasers, dishwashing detergents and supplies, floor care, odor control, kitchen cleaning aids such as silverware presoak, coffee machine cleaner, glass cleaners and more. The INTEGRA® Program, is a division of Anderson Chemical Company.
The INTEGRA® system is a proprietary chemical staging and delivery technology for handling virtually all kitchen and housekeeping cleaning challenges. These systems are fashioned around a simple, but effective concept — wall-mounted holders containing super-concentrated liquid chemistry in inverted one gallon capsules.
THE INTEGRA® PROGRAM

INTEGRA® C-Store Solutions
INTEGRA® products have been perfected over the years to make your toughest cleaning problems easier.
C-STORE SOLUTIONS

The proprietary chemistry and dispensing system will provide you with consistent quality and performance.
The INTEGRA® C-Store Program offers the versatility needed to fit any condition in your facility.  Rely on an industry leader for the products, training and service necessary to create a cost effective program that is tailored to your needs.The INTEGRA® C-Store Program approaches C-Store sanitation the same successful way we do all other INTEGRA® programs; namely identifying the task and utilizing the right product, procedure and equipment.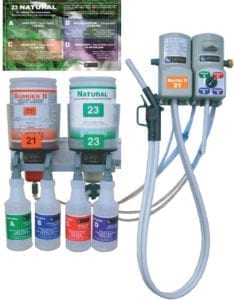 Natural 1 Product INT10G8
Natural 2 Product INT10G9
Patent No. US 7,658,213
Multi-purpose cleaner & degreaser based on hydrogen peroxide & citrus/orange fragrance.
The 2 product system utilizes a quat-based sanitizer.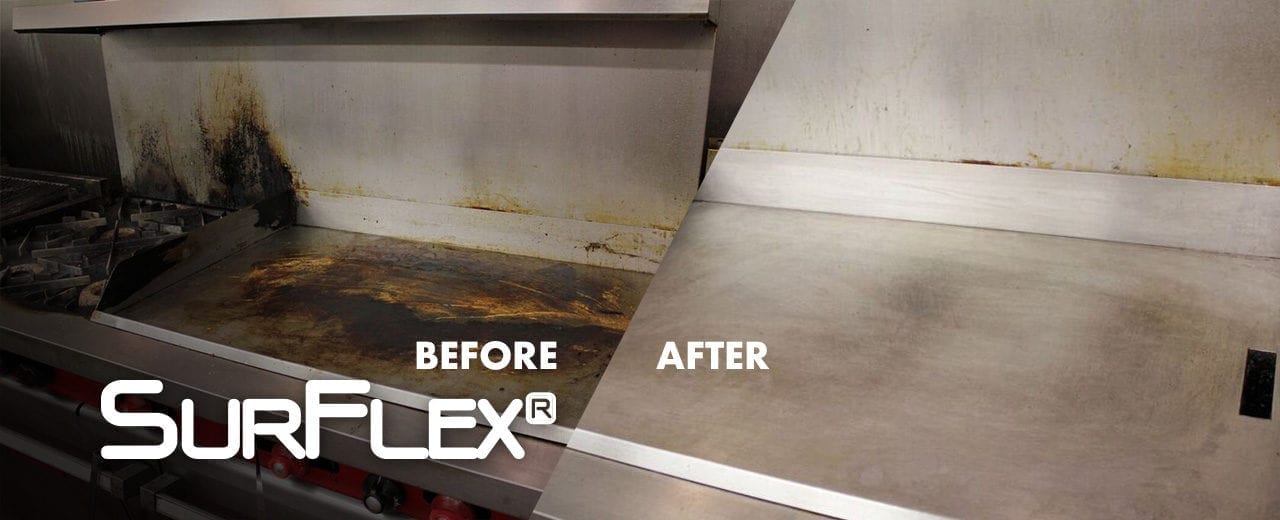 NO DISPENSER NEEDED
POT & PAN FOR SINKS
2501- PINK POT AND PAN – 4/1GALS:  1oz – 1gal of water
2581- LEMON POT & PAN – 4/1GAL:  1oz – 3 gal of water
2503 – GR APPLE POT & PAN – 4/1GAL:  1oz – 3 gal of water
15753 – BLUE CRÈME POT & PAN – 4/1GAL:  1oz – 5gal water
SANITIZER for 3 BAY SINK
13334 – BARRIER II:  (HANDLED) 1oz – 4gal water
OVEN & FRYER CLEANER
2505 – OVEN & GRILL CLEANER – 4/1GAL
2511 – FRYOLATOR CLEANER – 2/10#
STEP-BY-STEP | SEE IT IN ACTION HERE
DEGREASERS
2714 – GP EXTRA – 4/1GAL
2715 – CITRI-GREEN – 4/1GAL
UNDER COUNTER DISH MACHINES
2492 – POWDER DISH KLEEN – 1/45#:  1 – 2 TBLSP SPARKLED ON DOOR
LAUNDRY
2499 – POWDER HD LAUNDRY – 1/45#:  4 – 7 oz

100% GUARANTEED
PERFORMACE
If Anderson Chemical products do not meet or exceed the performance listed on the label or our published literature then our customers receive full credit for that product.