FOAM CONTAINER
ALTERNATIVES
A few of our favorite foam replacements for takeout.
We've got the takeout packaging options you need to meet the latest polystyrene laws and promote your restaurant's environmental responsibility.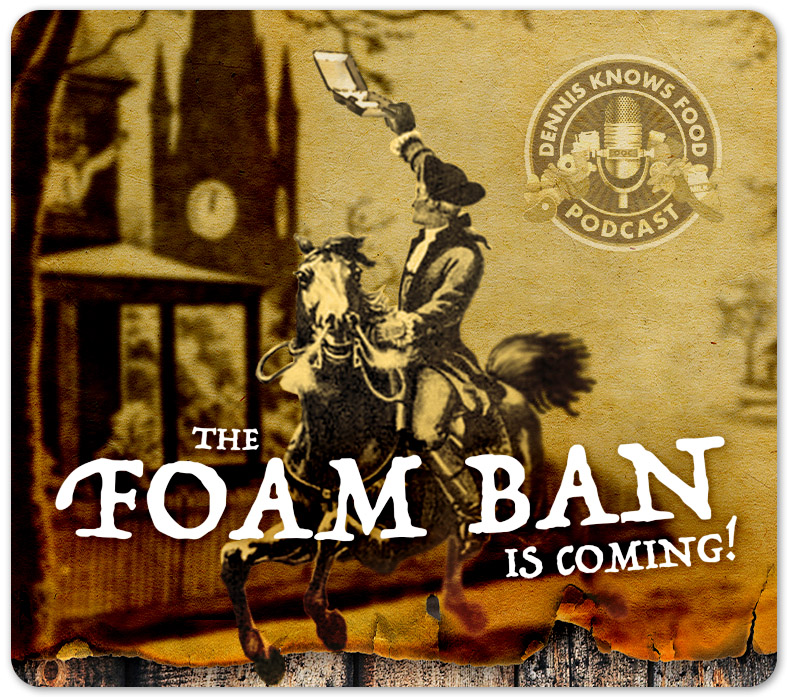 Polystyrene container bans of one form or another already exist in a number of cities in Maine's and New Hampshire, but Maine's statewide polystyrene ban takes effect on January 1st, 2021 [Hear more in our Podcast].
Our team can help you find the perfect packaging for your every need. Factors your business should consider are durability, functionality, appearance and of course – cost. With new product options hitting the market regularly be sure to talk with our team before making a decision as big as converting your takeout packaging.
---
Clear

When you are looking for economical alternatives for food packaging, turn to our brand-new Clover™ product line. The unique design of Clover™ lends itself perfectly to take-out and delivery applications as well as for leftovers. They are produced from premium polypropylene material which offers the versatility of a microwave-safe container while being curbside recyclable.
21903 Clear 8X8X3 Genpak Clover
25321 Clear 9X9X3 Genpak Clover
25866 Clear 6X6X3 Genpak Clover
White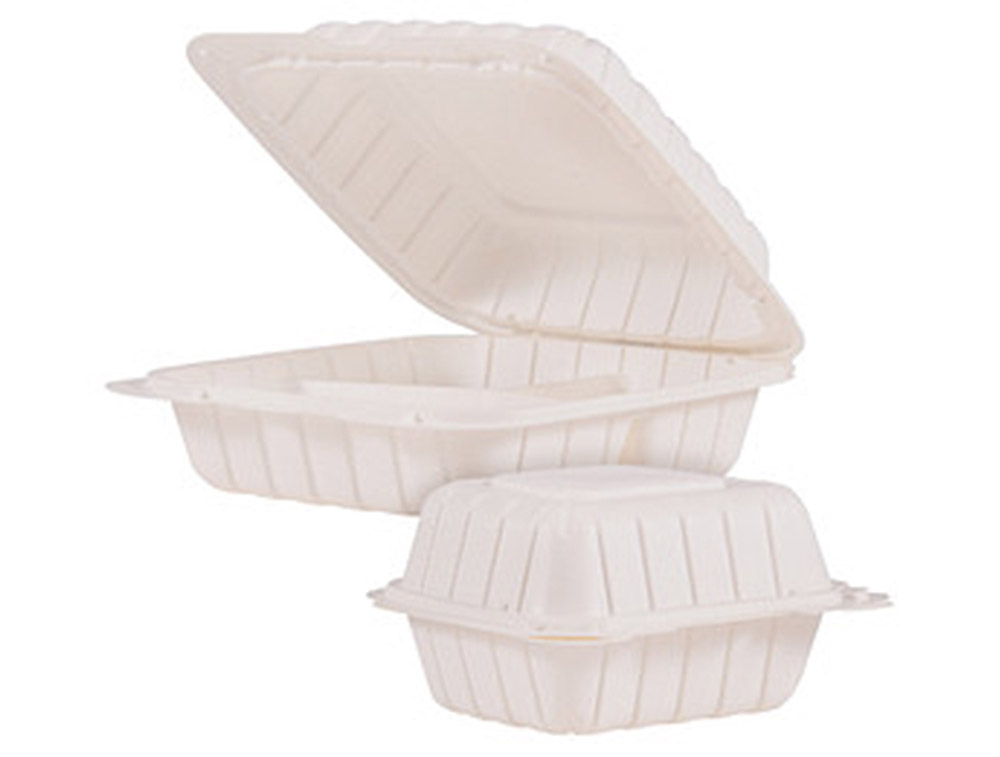 Made with up to 40% natural mineral content, these white "thermoplastic polymer" containers reduce the amount of total plastic being used to manufacture each container. They are non-absorbent, and offer a cut resistant surface that is keeps sauces and liquids from soaking into the container. They're ideal for a variety of food applications and can be reheated in a microwave.
23391 White/Mineral 9X9X3 Pro Planet
23393 White/Mineral 6X6X3 Pro Planet
24113 White/Mineral 9X6X3 Pro Planet
24856 White/Mineral 9X9X3 3C Pro Planet
24875 White/Mineral 8X8X3 Pro Planet
25556 White/Mineral 8X8X3 3C Empress
Fiber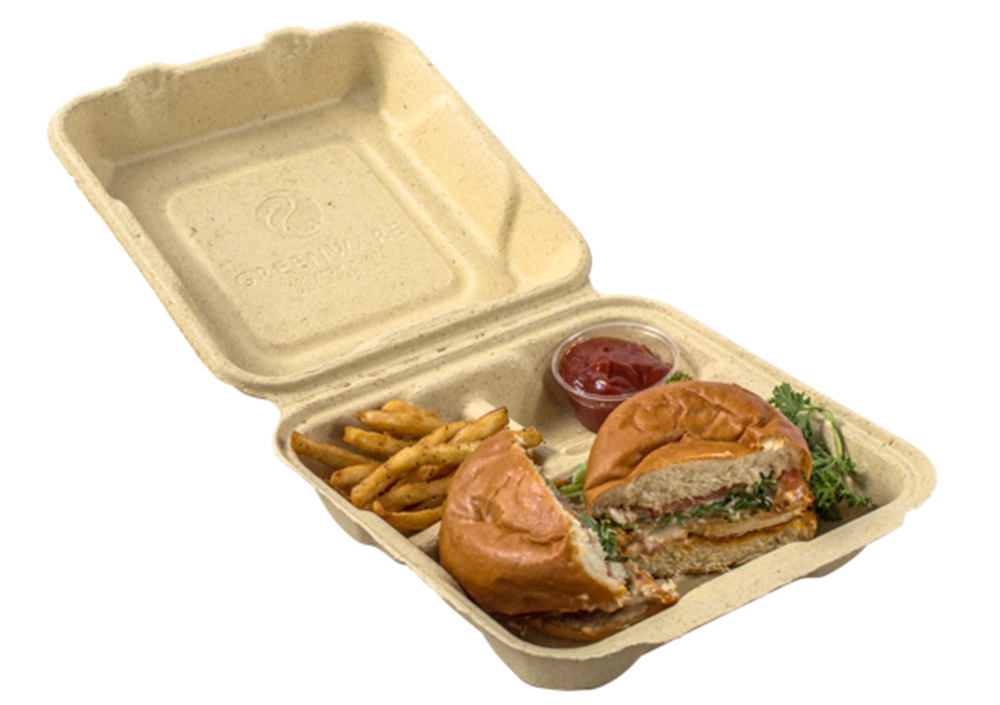 Fiber takeout containers are sturdy, durable and all natural. They are made from plant fiber blends such as bagasse, wheat straw and wood fiber and are perfect for your takeout needs. They offer superior grease and liquid hold out, and they have a wide temperature range, making them suitable for hot and cold foods.
Eco Boxes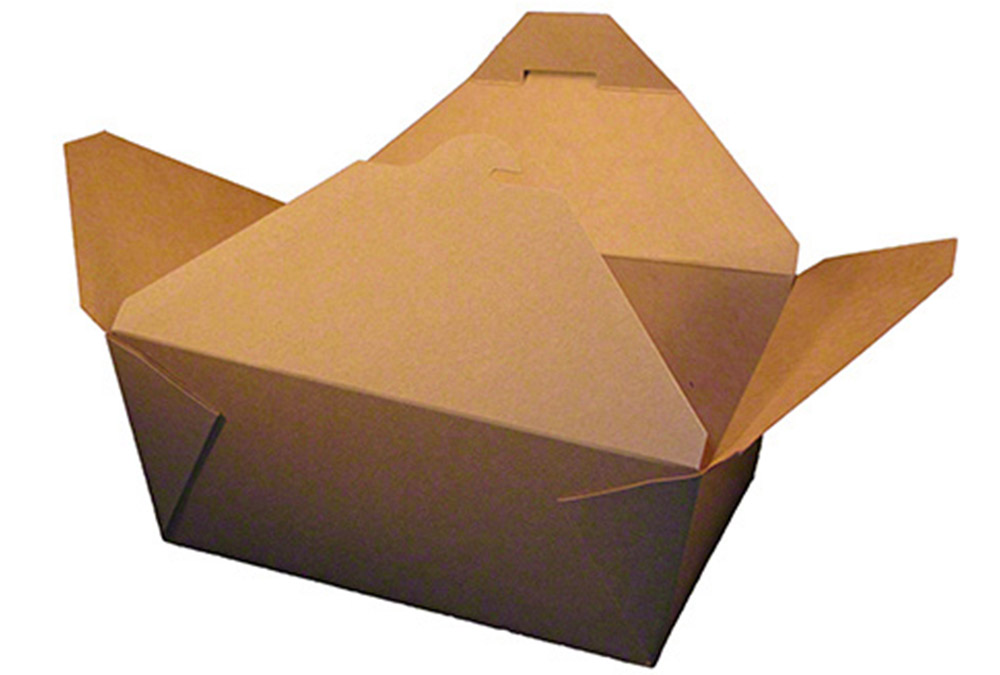 Kraft Eco Boxes are made from recycled paper and are biodegradable. Eco Boxes can reduce the amount of packaging you use because they can hold any type of food from hot, cold, wet, or dry food products. Wide side flaps that reinforce the top flaps to decrease top sagging when full and stacked. They are also microwaveable due to a special grease resistant inner coating.
23260 Kraft Eco Box 4X3X2.5 Companions
23262 Kraft Eco Box 6X4X2.5 Companions
23264 Kraft Eco Box 7X5X2.5 Companions
23741 Kraft Eco Box 7X5X3.5 Companions
Micro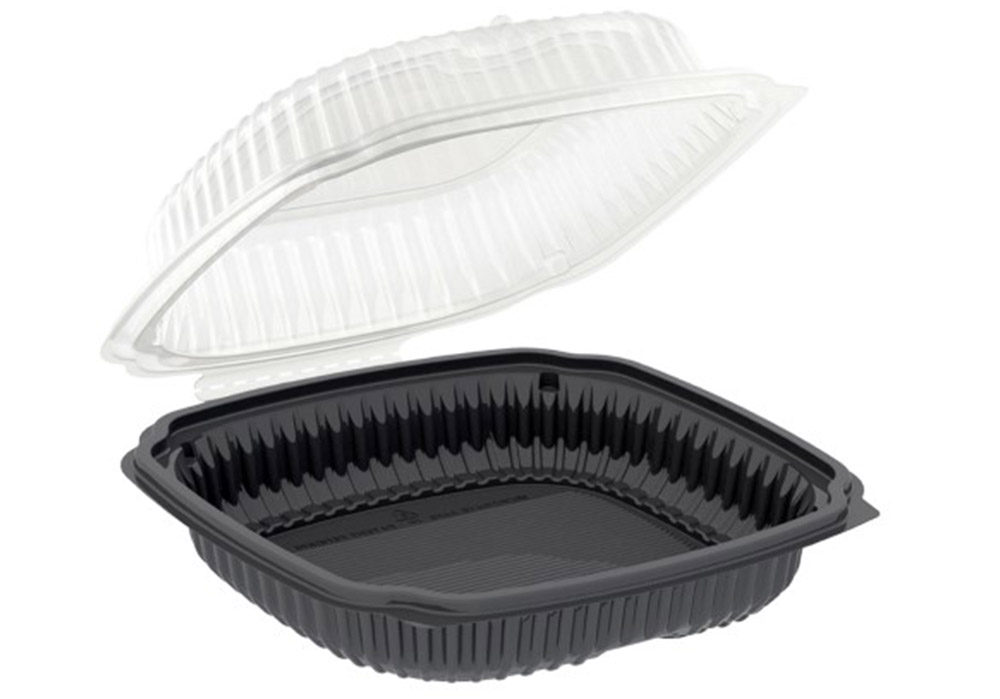 Micro containers or "thermoplastic polymer" containers Like Culinary Lites offer increased value and affordable alternatives to foam and paper clamshells.  They withstand high temperatures and their clear, anti-fog lids are vented to allow steam to dissipate, keeping food looking fresh and appealing while eliminating order errors.
25194 Micro 9X9x3 Culinary Lite
25195 Micro 9X9 3C Culinary Lite
25196 Micro 10.5X9.5 Culinary Lite
25199 Micro 9X6X3 Culinary Lite
25197 Micro 6X6X3 Culinary Basic
Foil

Foil containers are a stylish alternative to foam and the perfect package for restaurant take-out, supermarket meat or deli packaging, food processing, bakeries or prepared meal purveyors. Your customers can cook or reheat your meal in the container and then serve directly from the container for a home cooked presentation.
14352 Black/Gold 6×8 Combo HFA
25871 Black/Gold 7" Round Combo HFA
25872 Black/Gold 9" Round Combo HFA
16164 Foil Pan 9″ Round Companions (Board Lid: 6513 Dome Lid: 6394)
23244 Foil Pain 7″ Round Companions (Board Lid: 6512 Dome Lid: 6392)
TAKE A LOOK! In this video Dennis Paper & Food Service's non-food expert, Chad Michaud, shares a few of the newest foam alternatives to hit the takeout container market…

Takeout Tactics
7 surefire ways to boost your sales and profits by increasing focus on your takeout business.
LEARN MORE