Our exclusive line of breaded and non-breaded products from Crestview Poultry™ offers the perfect blend of convenience, quality, and flavor.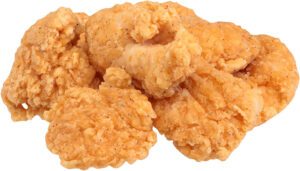 From the farm to the final product, the Crestview line upholds the highest standards in poultry quality and innovation – innovating for operators. With conveneint options for the busiest kitchens, including premium ready-to-cook chicken and just the right assortment of fully cooked items. It's poultry with a purpose.

CHICKEN RECIPES
Browse our collection of IM-PECK-ABLE recipes
SEE RECIPES 🐔

ON THE GO?
Microwave and Oven Safe Container Options
LEARN MORE