Know Your Chicken Tenders
Batter, Breading, Tender, Fritter...? A guide for the variety of prepared chicken "tender" options.
What is more tempting than crispy breading with juicy, white meat chicken? Not much.
Prepared breaded tenders and tenderloins are easy to handle and available in a variety of flavors and sizes, making them a favorite among foodservice customers everywhere. Here's a handy guide to understanding the variety of options available when it comes to chicken "tenders!"
TENDER TERMINOLOGY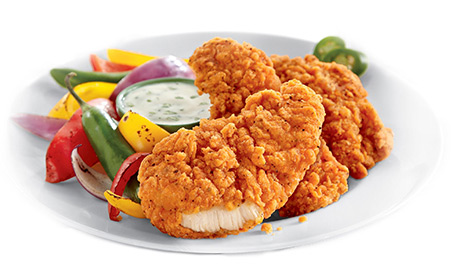 Barrel/Drum Breaded
Breaded for a made-by-hand look.
Breaded
Indicates 30% or less of the total product weight in batter and breading.
Fritter Style
Breaded Indicates more than 30% of the total product weight in batter and breading.
Pre-browned, Par Fried and Blanched
Breading set in oil for color and to provide flexibility for fryer or oven users.
Tenderloins
A whole-muscle product hand pulled from both sides of the keel, a true tenderloin – not chopped, diced or formed. This is the most tender part of the breast.
Tenders
A whole-muscle tenderloin, a whole-muscle breast strip or a formed product made from breast meat.
Strips
Breast meat or thigh meat that has been cut into strips.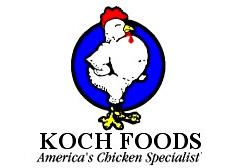 In 1985, Koch Foods started as a one-room chicken de-boning and cutting operation with 13 employees. They've grown to be one of the top poultry processors in the U.S., but the core of who they are remains unchanged: adept, reliable and service oriented. Their state-of-the-art equipment allows them to process chicken with great efficiency, while their company structure keeps them nimble and able to react quickly to the needs of customers and changes in the marketplace.
Learn More