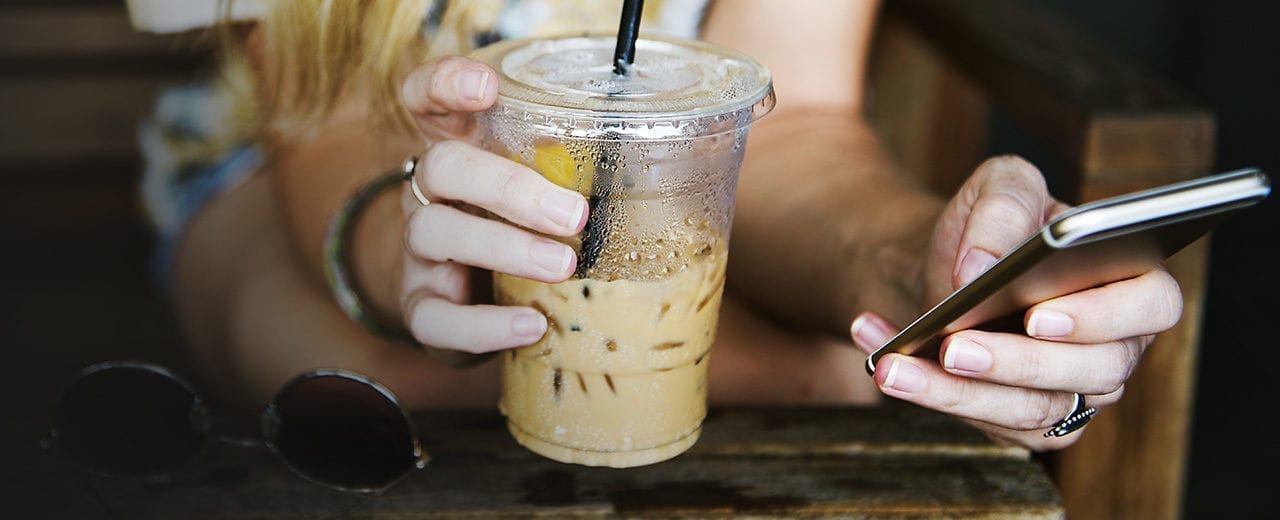 COFFEE & TEA INSIGHTS
A look at consumer sentiment from industry data.
From premium grinds to cold and craft brews, specialty coffee and tea beverages have become a key focus for operators.
Maintain an edge over the competition as customers continue to embrace options beyond traditional hot coffee and tea. "Regular coffee is by far the leading beverage when you look at the morning [daypart], but preference wanes through the day and that's when you see other options — whether it be iced tea or cold coffee — become more important as you move beyond breakfast," explains Charles Winship, senior Research analyst, Consumer Insights at Technomic.
According to Technomic's 2017 Canadian Bakery & Coffee Café Consumer Trend Report, this trend is driven largely by the ongoing generational shift and its continued disruption of the food-and-beverage industry. "Preferences tend to be different in that younger consumers look for things that are more unique — different from traditional options," he says. "For beverages, that means things such as iced coffee in particular." According to the report, younger consumers prefer frozen specialty coffee by a two-to-one margin over older consumers.
According to Silver Chef – Canada's State of the Coffee Industry 2017, trends in coffee change in response to changing consumer profiles.
Cold-brew coffee is one of the most telling trends when it comes to current consumer preferences — displaying alternative brewing methods and a cold format, while offering a different flavour profile from traditional iced coffee. In fact, cold brew experienced such high popularity that respondents to Hunter Public Relations' annual Food News Study dubbed 2016 "the year of cold-brew coffee."
Overall, consumer education levels and a desire for craft products are reshaping this segment. In its report, Silver Chef identified barista-made beverages, single-origin coffees (prepared as pour over), knowing the story behind the coffee, alternative milk options and sustainable and environmental efforts as key elements of the successful modern café…
The 2017 Coffee and Tea Report
By Danielle Schalk

Continue Reading the Article at FoodserviceandHospitality.com >