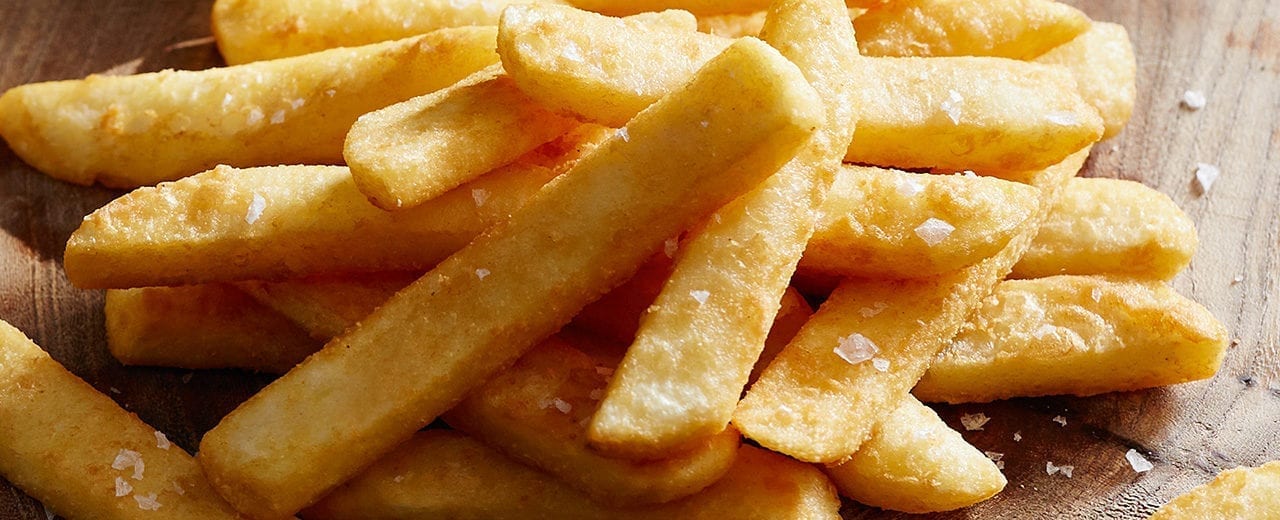 French Fry Day
JULY 13TH, 2017
Every July, the nation joins together in the celebration of French fries!
At Dennis Paper & Food Service we carry every type of French fry and fry-able potato product imaginable. Everything from classic skin on steak fries to sweet potato fries. With options for batter, clear coat, chopped and formed, extra long and fancy and more! Ask your Account Executive for more information on the over 60 varieties of French fries and potato products we have available.
Some people believe that the term "French fries" for deep fried potato batons was introduced when American soldiers arrived in Belgium during World War I. The Belgians had previously been catering to the British soldiers' love of chips and continued to serve them to the Americans when they took over the western end of the front. The Americans supposedly took them to be French fried potatoes because they believed themselves to be in France, French being the local language and the official language of the Belgian Army at that time.

The J. R. Simplot Company is credited with successfully commercializing French fries in frozen form during the 1940s. Subsequently, in 1967, Ray Kroc of McDonald's contracted the Simplot company to supply them with frozen fries, replacing fresh-cut potatoes as an ingredient. In 2004, 29% of the United States' potato crop was used to make frozen fries – 90% consumed by the food services sector and 10% by retail.
Get in-depth with French fries on Wikipedia
Learn more about several of the premier fry and potato brands we carry below, including McCain, Lamb Weston and Penobscot McCrum! Ask your Account Executive for information on all available manufacturers.