Rodeo Burger
Ground chuck burger, layered with crispy bacon, aged white cheddar, fried onion rings, iceberg lettuce layered on top of a pretzel bun.
INGREDIENTS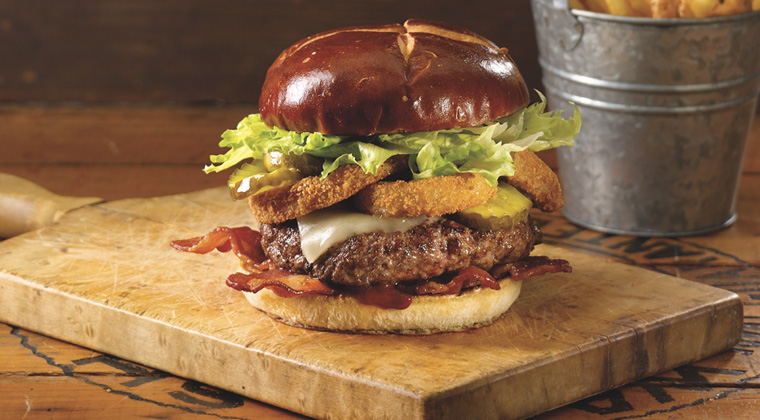 1 chuck burger
1 slice aged white cheddar
2 strips of bacon
3-4 bread & butter pickle chips
1-3 fried onion rings
1/2 cup bbq sauce
2 leaves lettuce
1 pretzel bun
DIRECTIONS
Prepare onion rings and set aside. In a pan on high heat, cook bacon to desired crispiness. Set aside.
Cook burger to order (4-5 minutes per side on high heat will usually yield medium rare). When burger is almost cooked, melt slide of aged cheddar on burger. Use the quick steam method for faster melt.
Build your burger, bottom bun, bbq sauce, bacon, burger, pickles, onion rings, lettuce and top bun. And serve!
See More Sauces & Recipes