Puff Pastry Recipes
Puff Pastry Dough Sheets & Squares
Mini Margherita Pizzas
A flaky puff pastry crust pairs perfectly with the classic pizza flavors of fresh basil, tomato and mozzarella.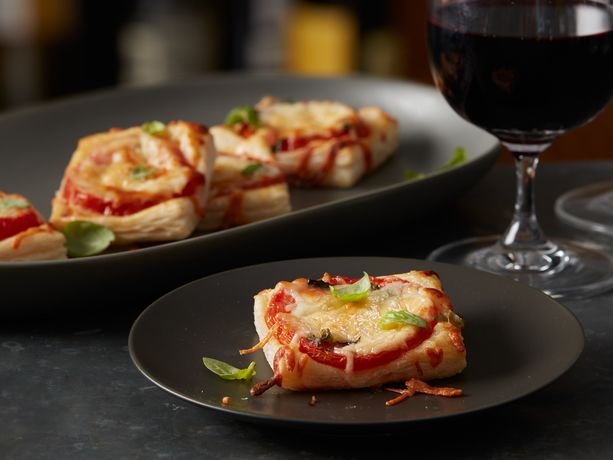 Servings: 32 servings (1 serving = 1 pizza)
Ingredients:
8 Pennant Puff Pastry Squares (Item #1694)
1 Egg
32 Fresh Tomato Slices
1/3 Cup Fresh Basil, chiffonade
4 Cups Shredded Mozzarella
2 Cups Shredded Parmesan
1 Tbsp Kosher Salt
2 Tbsp Water
Instructions:
Thaw puff pastry squares on sprayed, parchment-lined sheet pan; cut each square into 4 equal parts.
Beat 1 egg and 2 Tbsp water in small bowl; brush pastry with egg wash.
Layer with 1 tomato slice, a sprinkle of salt, 1 tsp basil, 1 Tbsp mozzarella cheese and 1 tsp Parmesan cheese.
Bake as directed below until golden brown; serve warm.
Bake:
Convection Oven*   325°F    14-16 minutes
Standard Oven        375°F    20-22 minutes
*Rotate pans baked in convection oven one-half turn (180°) after 7 minutes of baking.