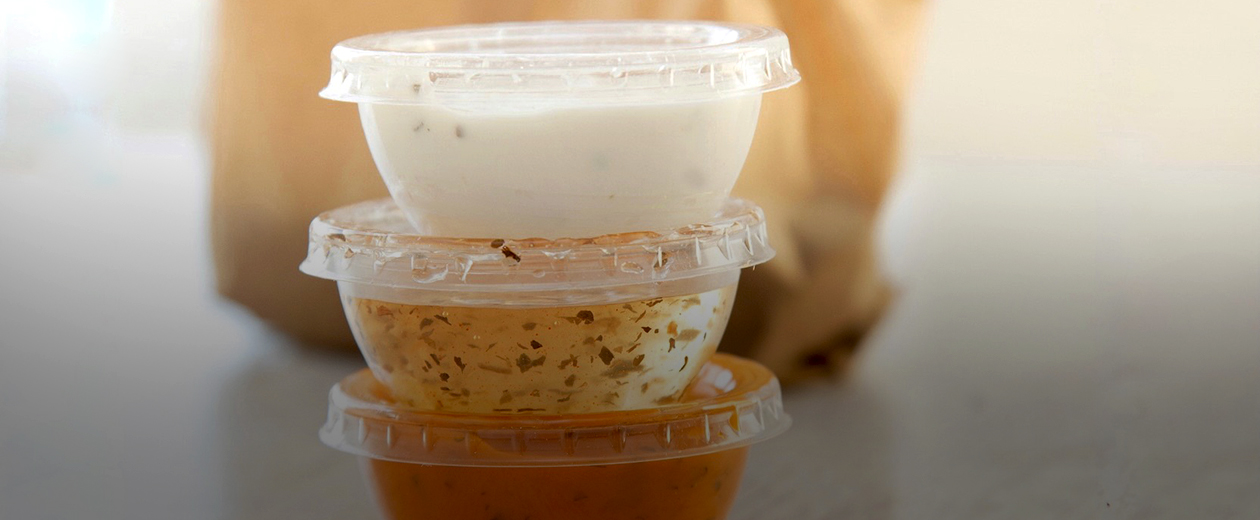 K-12 Portion Control Solutions
The best options of portioned condiments for schools!
Individual portion control is the new standard in K-12 nutrition. It's time to make the switch!
We understand that you want to follow state and federal recommendations, and keep your students safe and fed. With the current CDC guidelines, individual portion control is the secure and convenient way to go. Convert your pumps to PC using some of our popular products below!
| | | |
| --- | --- | --- |
| Brand | Description | Item # |
| RED GOLD | KETCHUP PACKET 9GRAM | #25403 |
| HEINZ | KETCHUP PACKET 9GRAM | #77425 |
| HUNTS | KETCHUP PACKET 9GRAM | #77431 |
| KEN'S | MAYONNAISE PACKET .44 OZ | #26713 |
| KRAFT | MAYONNAISE PACKET 16OZ | #77463 |
| UNIPRO | MUSTARD PACKETS 5.5GRAM | #5172 |
| JIF | PEANUT BUTTER CUP .75OZ | #26865 |
| PACKER | PEPPER PACKET | #77590 |
| PACKER | SALT PACKET | #77580 |
| HEINZ | RELISH PACKET 9GRAM | #77440 |
| TOSTITO | SALSA DIPPING CUP 3.8OZ | #25141 |
| KEN'S | MARINARA SAUCE CUP 2OZ | #77410 |
| RED GOLD | MARINARA SAUCE CUP 2.5OZ | #15155 |
| GOURMET TABLE | SWEET & SOUR 1OZ | #28359 |
| KRAFT | TARTAR SAUCE CUP .75OZ | #77409 |
| DOMINO | SUGAR PACKET | #77614 |
| GOURMET TABLE | PANCAKE SYRUP CUP 1.5OZ | #28396 |
| KRAFT | PANCAKE SYRUP PACKET 1.4OZ | #7075 |
| PHILLY | CREAM CHEESE CUP 1OZ | #70657 |
| HP HOOD | SOUR CREAM 1OZ | #199 |