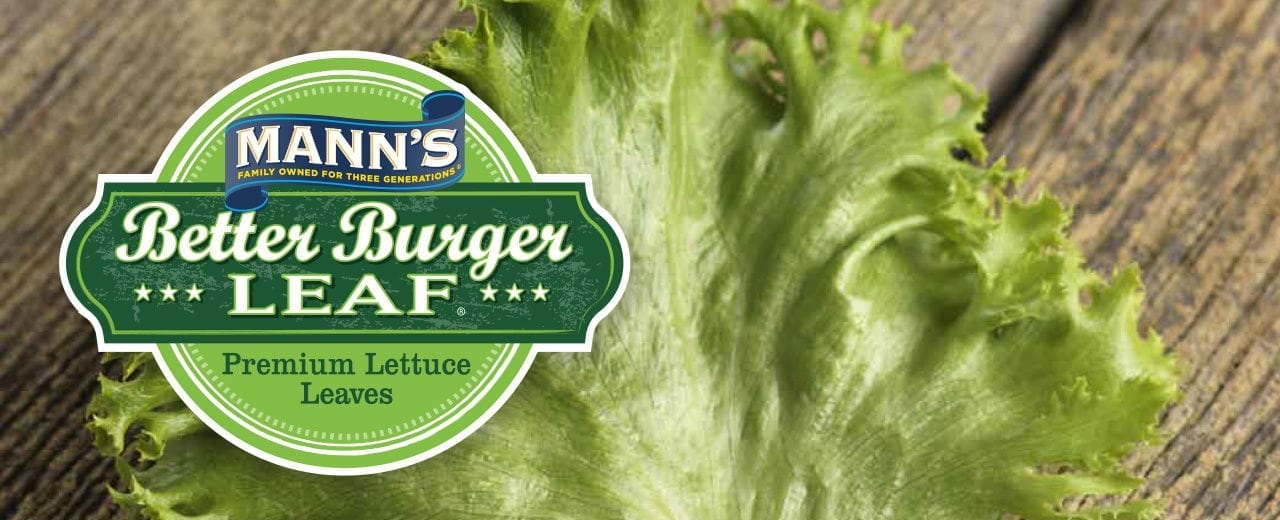 Mann's Better Burger Leaf, better appearance, taste and performance for burgers and sandwiches.
A truly round leaf that fits burger buns and sandwich breads beautifully, while its dramatic curly edge provides a more upscale appearance. With its crunchy texture and sweet iceberg flavor, combined with the flatter leaf characteristic, sandwich building is so much easier.
Sweet like green leaf. Crunchy like iceberg. A perfect round leaf for burgers, sandwiches and lettuce wraps. These fresh, sweet leaves have the crunchy texture of iceberg lettuce with upscale, frilly appearance of green leaf.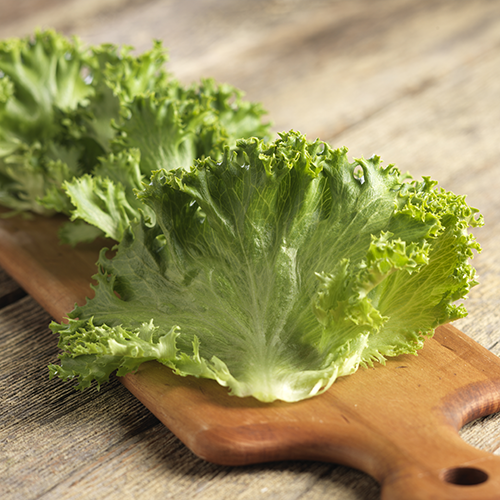 Features & Benefits
Ready-to-use & food safety ensured
Processed under HACCP guidelines with SQF 2000 level 3 certification
No additives or preservatives
No waste or disposal
Year-round availability & menu planning
Dramatically lower labor costs
Sealed bags improve freshness & shelf life
Crunchy texture; sweet Iceberg flavor
Consistently green, from leaf to leaf
Truly round leaf fits burger buns and sandwich breads equally
Flatter leaf dimension makes sandwich building easier
Beautiful curly edge provides more upscale appearance
Item #10080
Download the Brochure