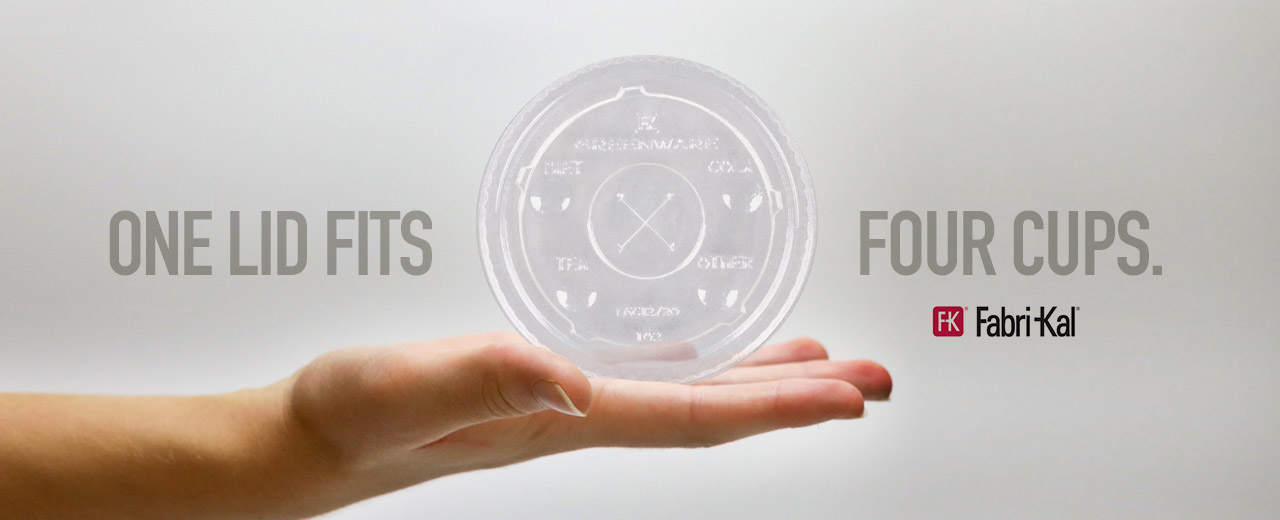 Fabri-Kal Greenware
Our partners at Fabri-Kal have made some changes to their eco-friendly Greenware, PLA "corn cup" line.  They've synchronized the opening diameters of their most popular cup sizes -12oz, 16oz, 20oz and 24oz cups. Which means… now you can stock one lid that fits four different sized cups!
Fabri-Kal Greenware Lid
Item #37792
Fits 12oz,16oz, 20oz and 24oz Greenware "Corn Cups"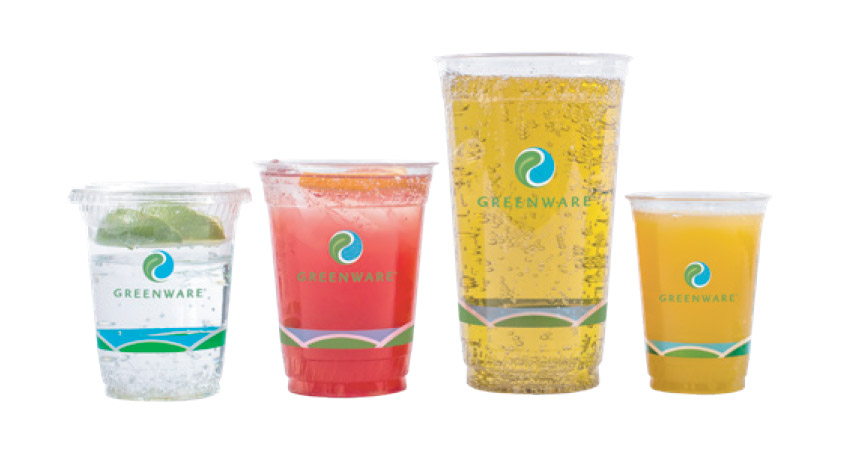 12oz Greenware PLA cup, Item #25530
16oz Greenware PLA cup, Item #37784
20oz Greenware PLA cup, Item #25108
24oz Greenware PLA cup, Item #37786
NEW PLA Sip Lid, Fits all sizes!
Item #25529
DOWNLOAD THE FLYER
Fabri-Kal Sip Lid provide a great drinking experience with a smooth beverage flow. Created for on-the-go consumers, cold drinks transport safely without splashing.

SIP'N STYLE
Skip the straw with Fabri-Kal's new Sip Lid!
SEE THE VIDEO
Greenware

®

Cups
Greenware Cups are made from plants, not petroleum. It's a difference that matters to consumers. Greenware Cups provide crystal clarity, premium quality and durability. Available in a full range of sizes, Greenware Cups are the right choice for your business.
Features and Benefits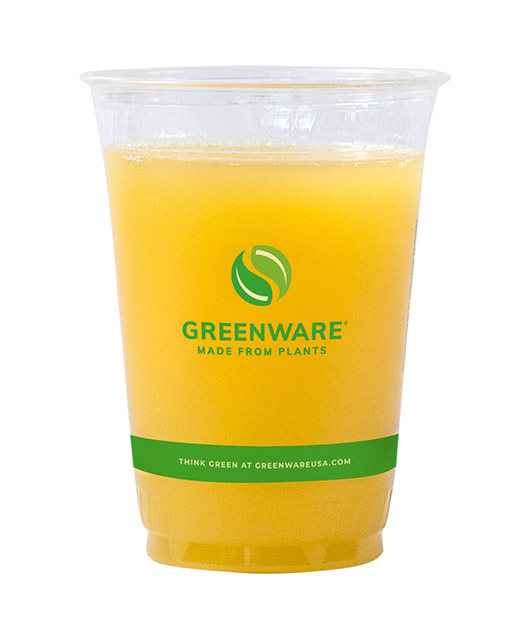 New Greenware stock print instructs consumers to properly dispose in commercial composting facilities
Five cup sizes fit one lid series for simplified inventory, including the 12, 16 squat, 16 true, 20 and 24 ounce
Made from a PLA resin derived from plants
Plant sources to make Greenware Cups are domestically grown and annually renewable
Crystal clear for complete product visibility
Leak-resistant snap-fit lid application and removal
Tell your customers you care about the environment with the Greenware Stock Print. Or, showcase your brand with custom printing. Short print lead times and low print minimums available.
BPI certified to be 100% compostable in industrial facilities, which may not be available in your area. Not suitable for backyard composting.