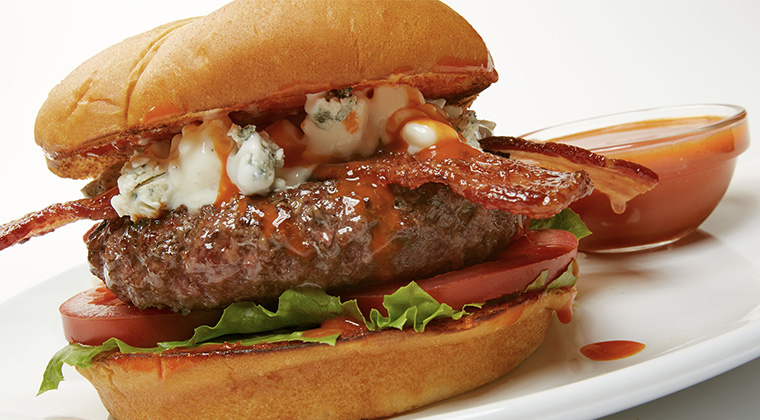 Buffalo Bleu Cheese Burger
Buffalo Bleu Cheese Burger
This epic burger is a mouth-watering mouth full. Featuring a fresh Angus beef patty topped with crumbled bleu cheese, bacon, lettuce, tomato, and buffalo wing sauce on a toasted bun.
INGREDIENTS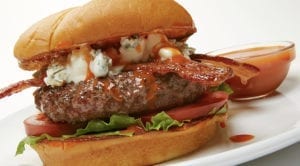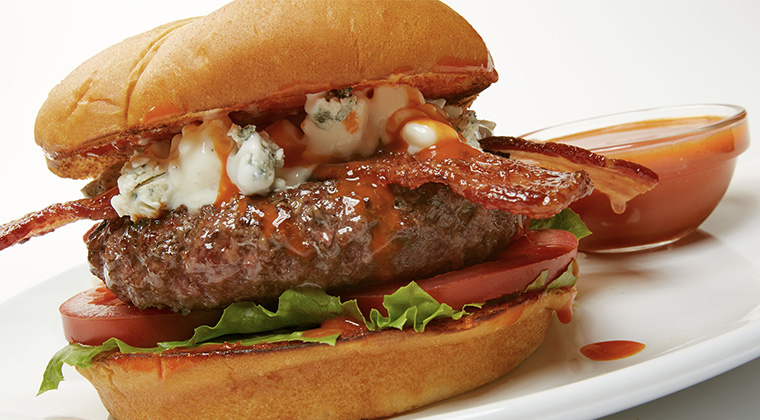 2 each toasted Flowers hamburger buns Item #6566
2 each romaine lettuce leaf halves
2 each slices of tomato
2 each 6 oz Angus Beef Patty from Burger Maker Item #4199
2 oz crumbled bleu cheese
6 slices crispy bacon cut in half
3 fl-oz Sweet Baby Ray's Buffalo Sauce Item #3654
DIRECTIONS
Grill burger to desired temperature and melt cheese on burger
Place 3/4 fl-oz of buffalo sauce on heel and top of bun
Divide lettuce & tomato on heel of bun and place burger on lettuce & tomato
Place bacon on cheese, and serve!