Barbacoa Empanadas
Barbacoa, a Mexican style beef, slowly cooked with seasoning and typically shredded; folded into a biscuit, topped off with cheese, achiote paste and garnished with salsa, guacamole!
INGREDIENTS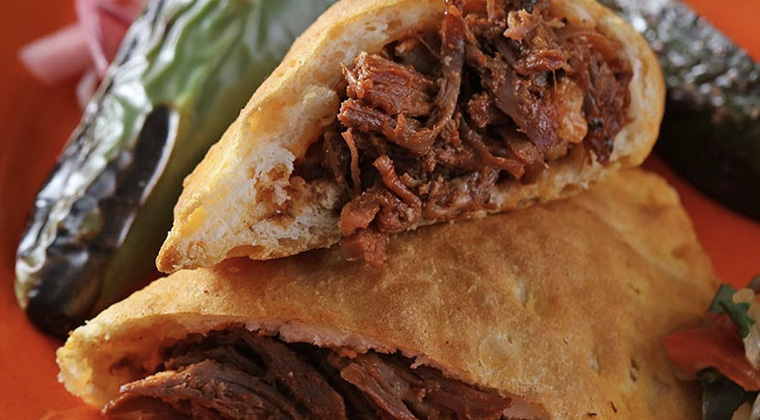 1 lb cooked barbacoa
10 frozen southern-style biscuits
2 cups of asadero cheese
1/4 cup achiote paste
1 jar salsa verde
DIRECTIONS
Preheat grill to medium-high. Place barbacoa on grill; cook to desired doneness (155F internal temperature recommended). Allow to rest 10 minutes slice thinly.
Roll each biscuit into 1/4-inch thick rounds on floured surface.
Divide barbacoa, asadero cheese and achiote paste onto center of each biscuit.
Fold in half and crimp edges with fingers or gently press with fork to seal. Place on sheet pan lined with parchment paper.
Bake 20-30 minutes or fry at 325F degrees until golden brown and crispy. Cool slightly before serving.
Garnish with salsa verde, guacamole and dipping sauce, as desired.
See More Sauces & Recipes