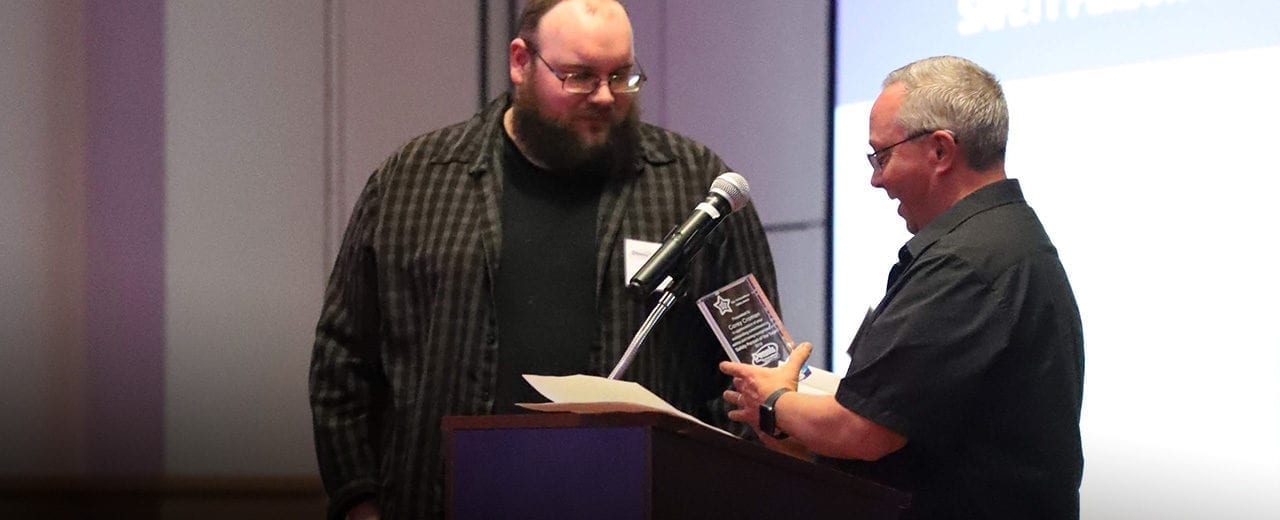 SAFETY PERSON OF THE YEAR
Congratulations Corey Croman, 2018 Award Winner
Congratulations to Corey Croman, our Safety Person of the Year for 2018!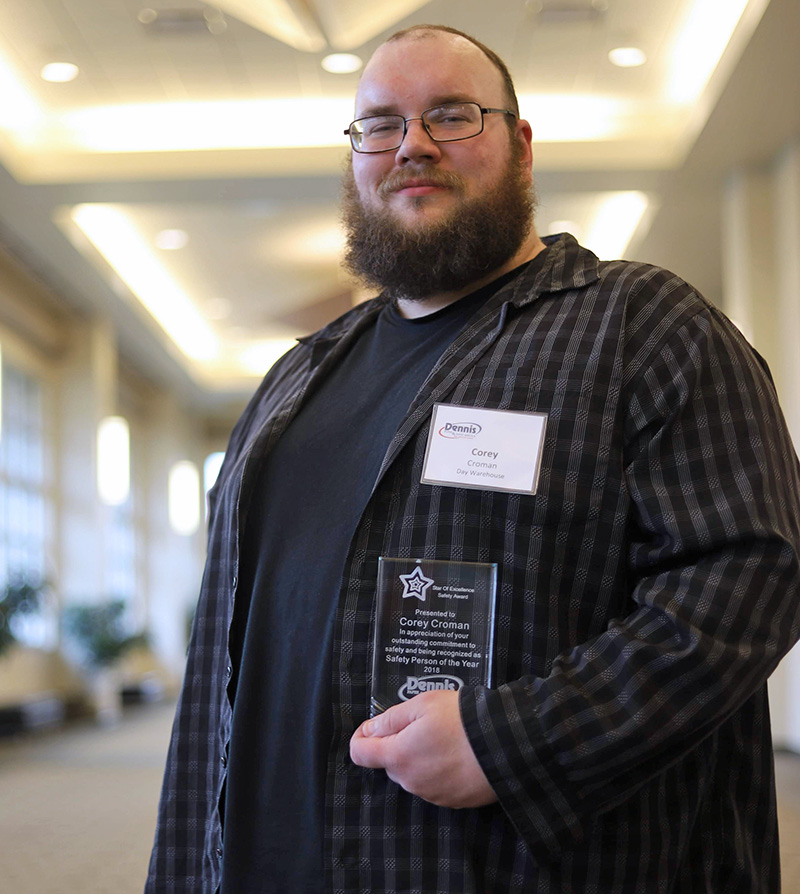 From, Keith Durrah
Dennis Paper & Food Service, Director of Risk Management
One of the best things I get to do as the Director of Risk Management at Dennis Paper & Food Service is recognize exceptional employees who work hard and do it safely. I'm proud to say that a culture of safety exists among our team, something that shows with our safety record and the fact that (as of today) we are 1400 days without a lost-time accident or injury.
Throughout our safety program's almost 7 year history, there have been many nominees and many of those have even received multiple nominations. Such is the case for this year's Safety Person of the Year winner.
When I looked back through the many nominations this person has received, some comments stood out…  "He is a safe and courteous worker", "He has an upbeat attitude and is always willing to help out", "He is always aware of his surroundings and takes note of what is going on in the areas where he works", "He is a jack of all trades who is so versatile that, he may be tasked with working in many different areas on any given day, always performing each job safely."  But, the one comment that I saw on more than one occasion, and from multiple individuals, still makes me laugh… "He uses his height!" One person even called it superior height, to reach objects that others can't, and in doing so he helps increase overall efficiencies for the pickers.  I, being somewhat vertically challenged at times, can personally relate to that one!
On that note, Corey is truly someone that sets the bar high and exemplifies what it means to put safety and other's safety first.  He is someone that I think we can all agree is very deserving of this honor. Congratulations to our 2018 Safety Person of the Year, Corey Croman!