Steel Town Brisket Pizza
A double dose of Sweet Baby Ray's Original Barbecue Sauce joins red onion, pickles, brisket and cheese to top this pizza, with irresistibly sweet and smoky flavors.
INGREDIENTS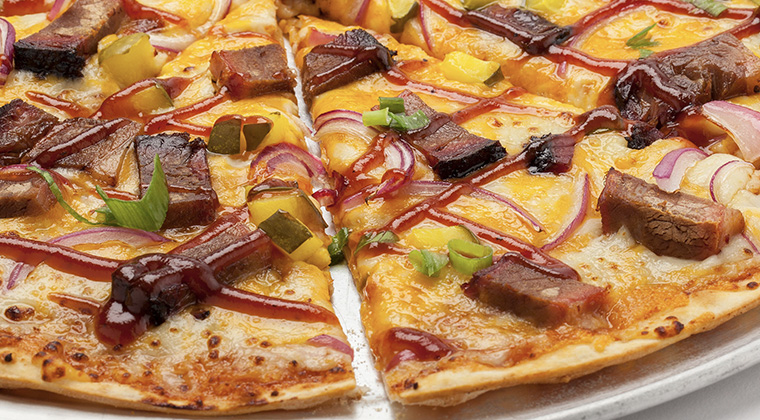 8 oz pizza dough
3 oz Sweet Baby Ray's BBQ Sauce item #77437
1/2 cup shredded cheddar
1/2 cup shredded mozzarella
2 oz smoked beef brisket, cut into pieces
1/4 cup red onion, julienned
2 tbsp diced dill pickle
2 tbsp diced scallions
DIRECTIONS
Roll out dough. Brush with bbq sauce.
Top with cheese, brisket, onion and pickle.
Bake at 400F degrees until crisp.
Remove, cut, garnish with drizzle of bbq sauce and diced scallions, then serve!
See More Sauces & Recipes