Saucy Recipes
Featuring Ken's & Sweet Baby Ray's Sauces & Dressings
Sesame Ginger & Orange Marmalade Chicken
A flavorful chicken dish with international inspiration. This rich marinate created using Ken's Mandarin Orange Sesame Ginger, combined with garlic and marmalade, create an unforgettable taste experience.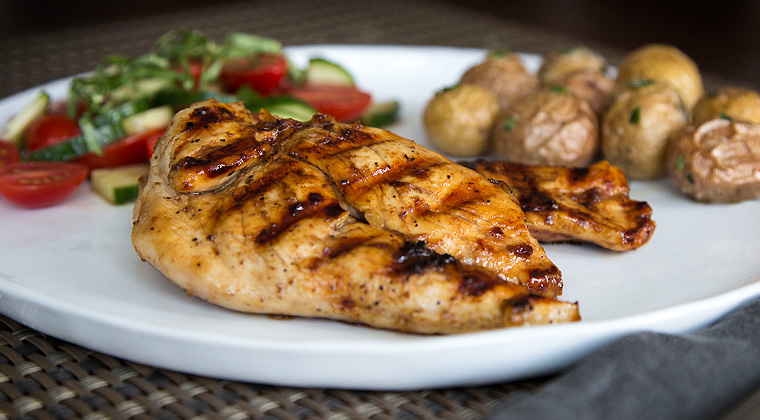 INGREDIENTS
Serves One

1 lb. boneless, skinless chicken breast halved
1/2 cup Ken's Mandarin Orange Sesame Ginger Dressing
1/2 cup orange marmalade
2 cloves 2 cloves garlic, crushed crushed
DIRECTIONS
Put all ingredients into a resealable bag and marinate. We suggest marinating the chicken for 4 hours, or overnight.
Remove chicken, reserving marinade. Place chicken on a hot grill and grill until cooked through and registers 165° F. Meanwhile, bring marinade to a boil and cook for approximately 5 minutes reducing slightly. Serve with grilled chicken.
Prepared with Ken's Mandarin Orange Sesame Ginger Dressing: See More