Bruschetta Flatbread
Crispy flatbread topped with Sweet Baby Ray's Garlic Parmesan Sauce, shredded mozzarella, and tomato bruschetta, garnished with basil. This refreshingly-fresh dish menus well as an appetizer or vegetarian lunch option. The classic bruschetta look is perfectly complimented by the rich garlic flavor.
INGREDIENTS

2 fl-oz Sweet Baby Ray's Garlic Parmesan Sauce (#10858)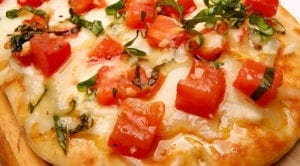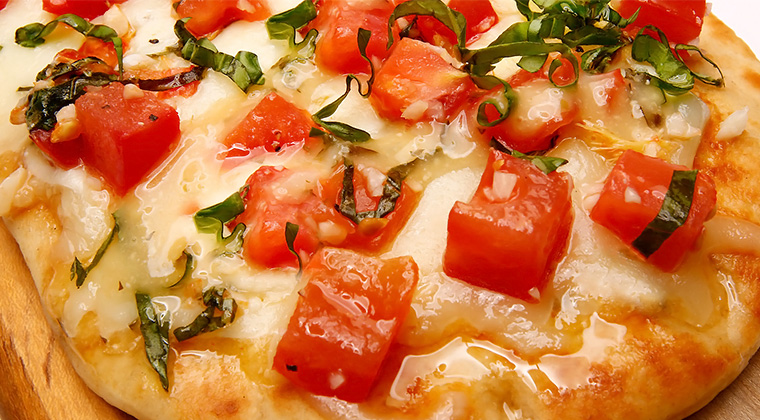 ½-cup Mozzarella Cheese, Shredded
¼-cup Tomato Bruschetta Mix
1 Tbsp Fresh Basil
1 each Flat Bread Dough 4×12
Bruschetta Tomato Mix
1-quart diced cored tomatoes
¼-cup Minced garlic
¼-cup Olive Oil
¼-cup Fresh basil
2 Tbsp Red Wine Vinegar
1 tsp Black Pepper
1 tsp Salt
DIRECTIONS
Top the flat bread with the Garlic Parmesan Sauce getting ¼ inch from each side.
Top the sauce evenly with the cheese and tomato bruschetta mix.
Bake at 425 F until the crust is golden brown and the cheese has melted.
Top with the basil, slice and serve!