Bahamian Punch Wings
Crispy chicken wings with a sweet and spicy Mango Habanero Sauce with a hint of dark rum and maraschino cherry juice. Garnished with diced mango.
INGREDIENTS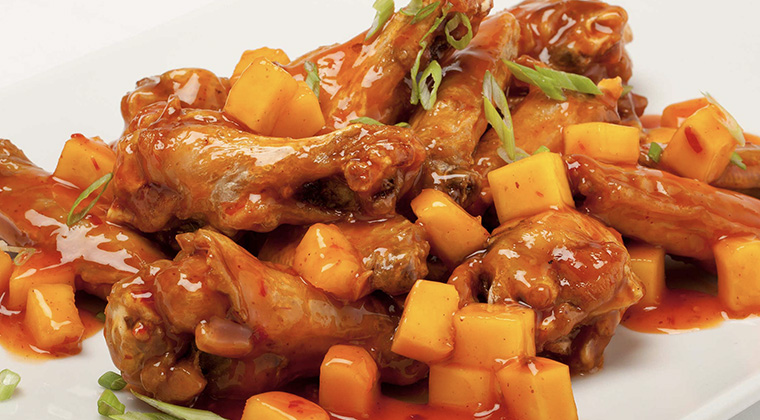 6 ea chicken wings, flats or drums
2 oz Sweet Baby Ray's Mango Habanero Sauce item #10913
1 oz dark rum
2 tbsp peeled, diced mango
2 tsp maraschino cherry juice or grenadine
DIRECTIONS
Using a small sauce pot combine the mango habanero sauce the rum and cherry juice or grenadine.
Heat on medium heat to bring to a simmer then remove from heat.
Fry the wings and toss with the sauce.
Place on a decorative plate or bowl and garnish with diced mango, and serve!
See More Sauces & Recipes