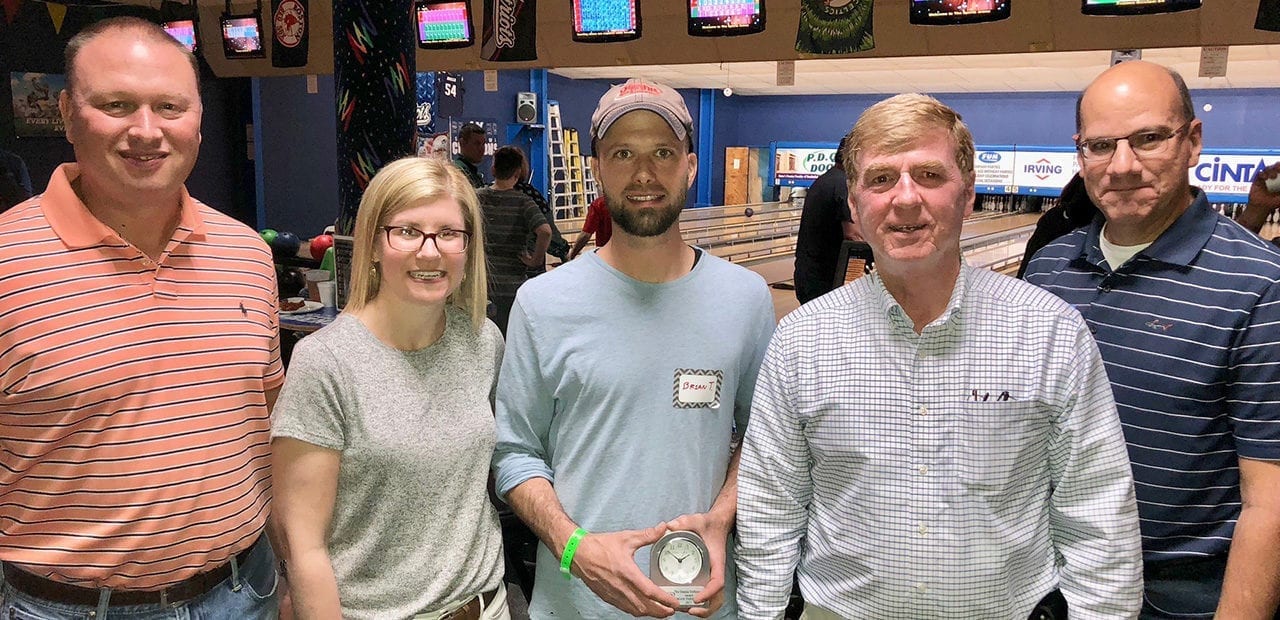 The Dennis Difference Award
Congratulations Brian Theberge - 2018 Award Winner
Congratulations to Brian Theberge, our 2018 Dennis Difference Award recipient!
The Dennis Difference Award was established in 2015. Nominated by their peers, the Dennis Difference Award is presented to one deserving employee each year. Among several considerations, the award is voted on and honors the employee's distinguished commitment to upholding our company values. For many there is no higher form of recognition than being recognized by one's peers. This Award does just that – it is for employees by employees.
From Brian's nomination…
"I would like to nominate Brian Theberge for the Dennis Difference award.  Brian is so quiet it could easily go unrecognized as to how valuable he really is. I never worry when Brian is on a truck.  You know he is going to be safe, on time, dependable, and will service our customers by doing whatever it takes. I've never heard him complain when facing adversity.  He is always dressed professionally and represents Dennis Paper & Food Service well.  Since I have been in foodservice, Brian rates close to the top when it comes to professional drivers.
I trust Brian to not only do things right but to also do the right thing. Being a foodservice driver can be tough because of the physical requirements of the job.  Some of the accounts we service can add additional challenges such as delivering product up or down stairways and crowded kitchens, not to mention the challenges of hazardous weather conditions… Brian takes all of it in stride and continues on his route, delivering to the next customer. You couldn't ask for a more professional driver."