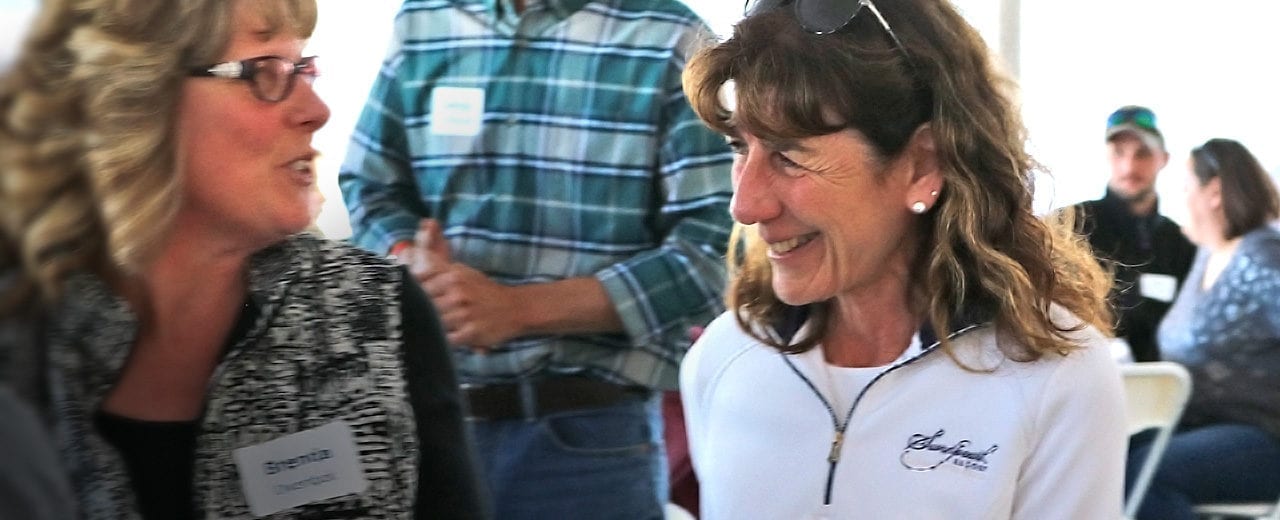 The Dennis Difference Award
Congratulations Kathy Fitzpatrick - 2017 Award Winner
Congratulations to Kathy Fitzpatrick, our 2017 Dennis Difference Award recipient!
The Dennis Difference Award was established in 2015. Nominated by their peers, the Dennis Difference Award is presented to one deserving employee each year. Among several considerations, the award is voted on and honors the employee's distinguished commitment to upholding our company values. For many there is no higher form of recognition than being recognized by one's peers. This Award does just that – it is for employees by employees.
In addition to providing exceptional service, Kathy was selected as this year's winner for her genuinely positive attitude and personal, strong, and lasting relationships with customers. Kathy especially stands out when it comes to the company values of empathy, accountability, and responsibility to the community. She spends tireless hours raising funds for a variety of worthy causes.
Kathy has been also a strong participant and supporter of company safety and wellness initiatives. And a force to be reckoned with in our company walking challenges.
Thank you to Gerard from The Handy Stop and Brett from Trapier's Steak and Seafood for your kind words. During filming both Gerard and Brett were unaware that Kathy had won the Dennis Difference Award.