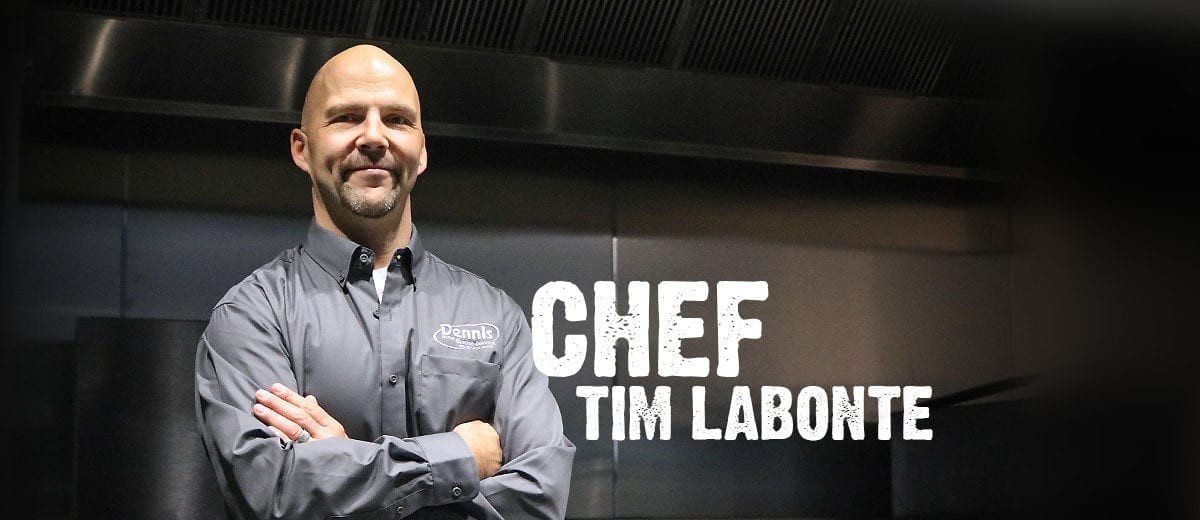 Welcome Chef Tim Labonte
October, 2018
Hampden, Maine; Award-winning chef Tim Labonte has joined Dennis Paper & Food Service in the newly established position of Corporate Chef. Previously, Tim was Regional Executive Chef for Maine Properties in charge of all culinary departments at the Portland Harbor Hotel, Inn at Diamond Cove and the Diamonds Edge Restaurant. Tim earned his culinary arts degree from Johnson & Wales University in 1999 before beginning his career as a sous chef at the Key West Hilton Resort & Marina in Key West, Florida.
In his new role, Tim will travel to foodservice operations throughout New England helping Dennis customers discover the latest in trending flavors, menu concepts, and new products; providing strategies and suggestions for putting them to use. When he's not visiting customers, Tim will be spending his time in the Dennis test kitchen experimenting with new dishes, developing recipes and evaluating menu tactics for foodservice operations of all types and sizes.
"We're excited to have Tim on board. We spent a lot of time looking for just the right individual to fill this position. Tim's creativity, enthusiasm and knowledge about a wide variety of foods, food preparation, safety and cost management will be an extremely valuable resource for our customers…" said Luke LaBree, Chief Marketing Officer at Dennis Paper & Food Service. When asked what he's looking forward to in his new role Tim said, "Being able to work with a wide array of culinary styles from many different operations, unrestricted by a single menu." And, that he is most excited about "…working with a team of like-minded foodies to help other businesses grow by improving the quality and profitability of their offerings."