Meet the Owner
Kate Cropley
HR Administrator
We're highlighting our hard-working employee owners! Meet Kate Cropley.
Kate has worked at Dennis Paper & Food Service for 2.5 years, and previously worked part-time from 2006-2009. Kate is our HR Administrator and is responsible for payroll processing, benefit administration, orientation, HR file creation and maintains our HR system and paper files.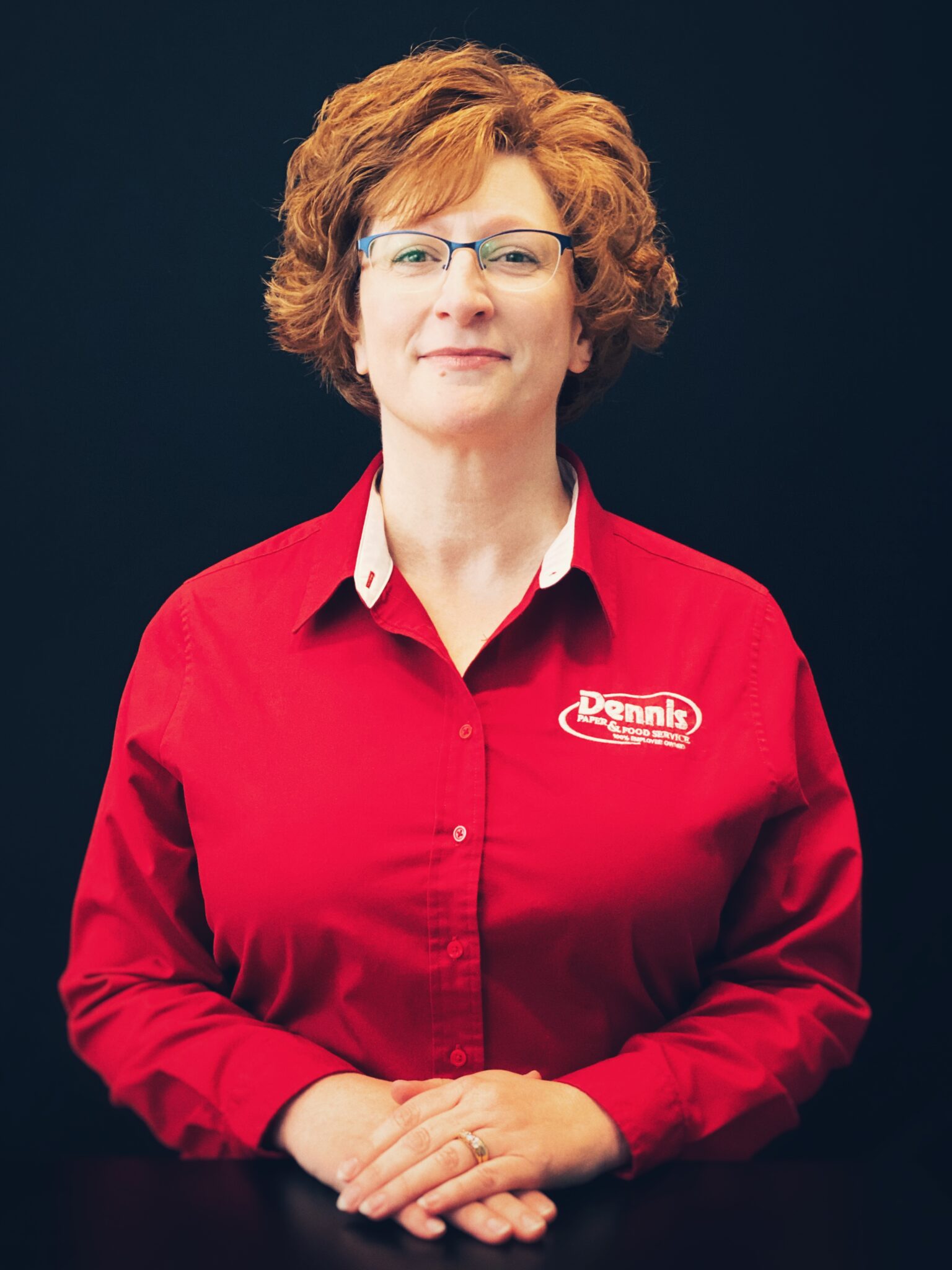 In her free time you can find her reading, cooking, spending time with family and friends or gardening. "I enjoy growing vegetables and try growing flowers every year, but it never works out for me. I learned to garden from my Dad. I love watching him garden when I was a child." Kate shares.
When asked what her favorite dish to make is she says, "I love Italian food – cooking and eating. My favorites are Eggplant Parmigiana, Florentine Manicotti and Cannoli… oh and Tiramisu." She also likes to try new recipes, and when her kids are home she enjoys nothing more than cooking a big meal for her family.
If you scrolled through her Netflix feed you'd find that she's re-watching the Downton Abbey series, and Father Brown. "I really enjoy watching historical dramas and mysteries."
When asked what her favorite thing about working at Dennis is, "The people that work here are amazing! Integrity, humility and living my the Golden Rule are among the core values of Dennis Paper & Food Service. Every one here is committed to those values and always willing to help. This creates a friendly, supportive environment that is reflected in how we interact with our coworkers customers and the community. It's a great place to work!"
Thank you Kate for exemplifying The Dennis Difference!