Meet the Owner
Carl Benson
Lead Day-Crew Freezer
We're highlighting our hard-working employee owners! Meet Carl Benson.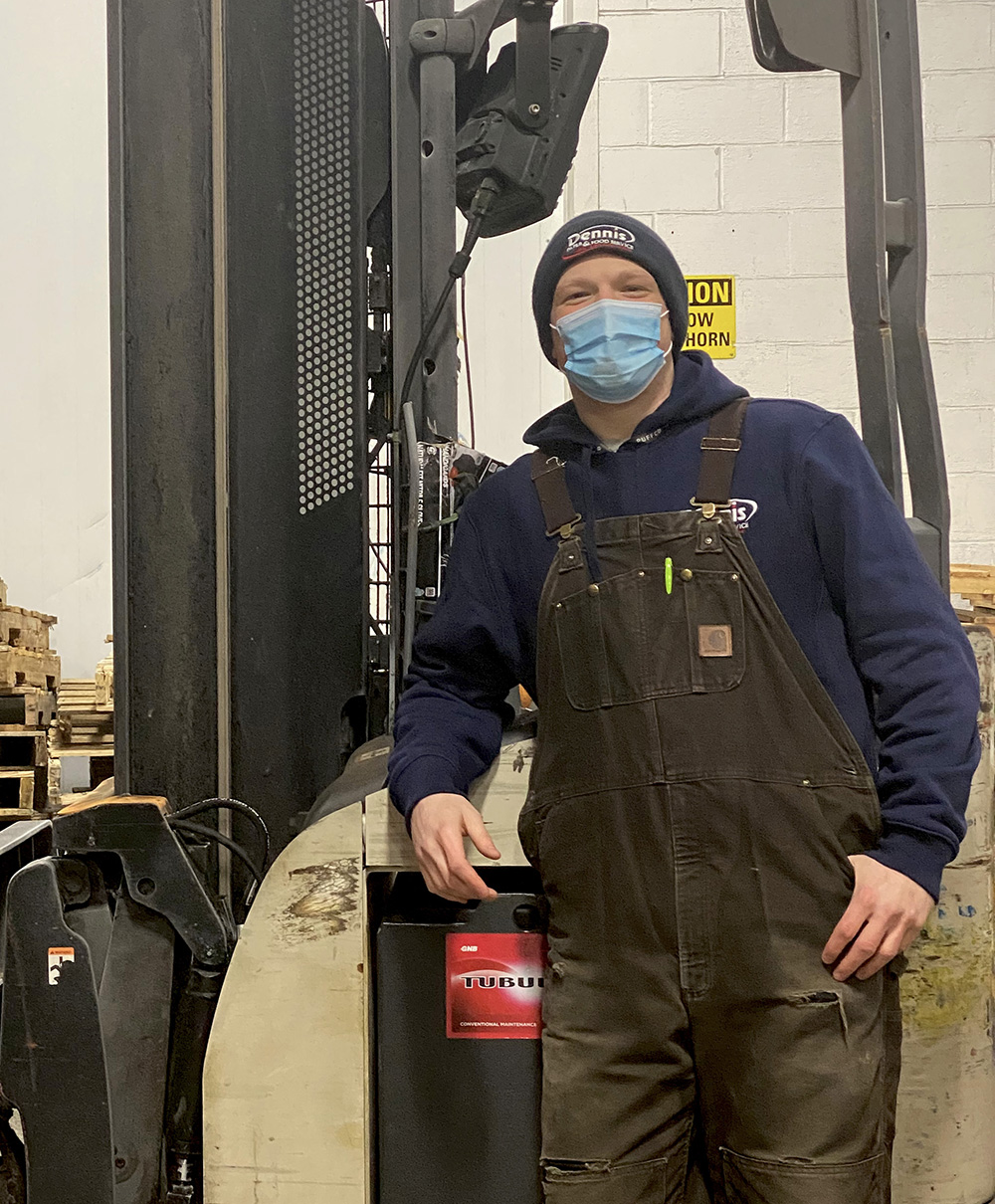 Carl has worked at Dennis Paper & Food Service for 2.5 years. Before becoming our Lead Freezer on day-crew. Carl started out working over-nights as an order selector, then became assistant night manager, until his current position in our freezer. As our Lead Freezer his duties include, stocking and rotating product in the freezers. As well as making sure the freezers run as safely and efficiently as possible.
In his free time you can find Carl cooking and trying out new recipes, "I love to cook, and cooking Italian foods is my favorite. Really I enjoy anything with pasta", he shares. When he's not testing out new recipes, Carl also enjoys spending time with his girlfriend.
When we asked him what show's he's currently binge watching he says, "Well, on Amazon Prime I'm watching the Mr. Robot series, and Utopia! But on Netflix I like to watch the show Dark."
We asked what Carl's favorite thing about working at Dennis Paper & Food Service is, "I really enjoy the sense of community we have here. As well as our mission statement, striving to provide superior products, services and solutions to our customers with the best service possible."
Thank you Carl for exemplifying The Dennis Difference!